Huntington Veterinary Hospital
---
"Trust is the foundation of the veterinarian – client relationship"
Veterinarian in Huntington, IN
Welcome To Huntington Veterinary Hospital
---
At Huntington Veterinary Hospital, we understand that trust is the foundation of the veterinary – client relationship. Our veterinarian and team has a "Gold Standard" of care throughout the life or your pets and excellent customer service for you, the pet owner. Our mission is to show a sincere and innate love of animals, compassion in the delivery of health care, and caring for the humanity we serve.
All vet care is completed in a loving environment with reasonable fees. Our veterinarian and team is dedicated to continuing education so we can provide the most up-to-date, effective diagnostics and treatment. We are also devoted to client education; explaining daily animal care, preventive health care, and medical services when your pets are ill. Our mission is accomplished when we have exceeded your expectations.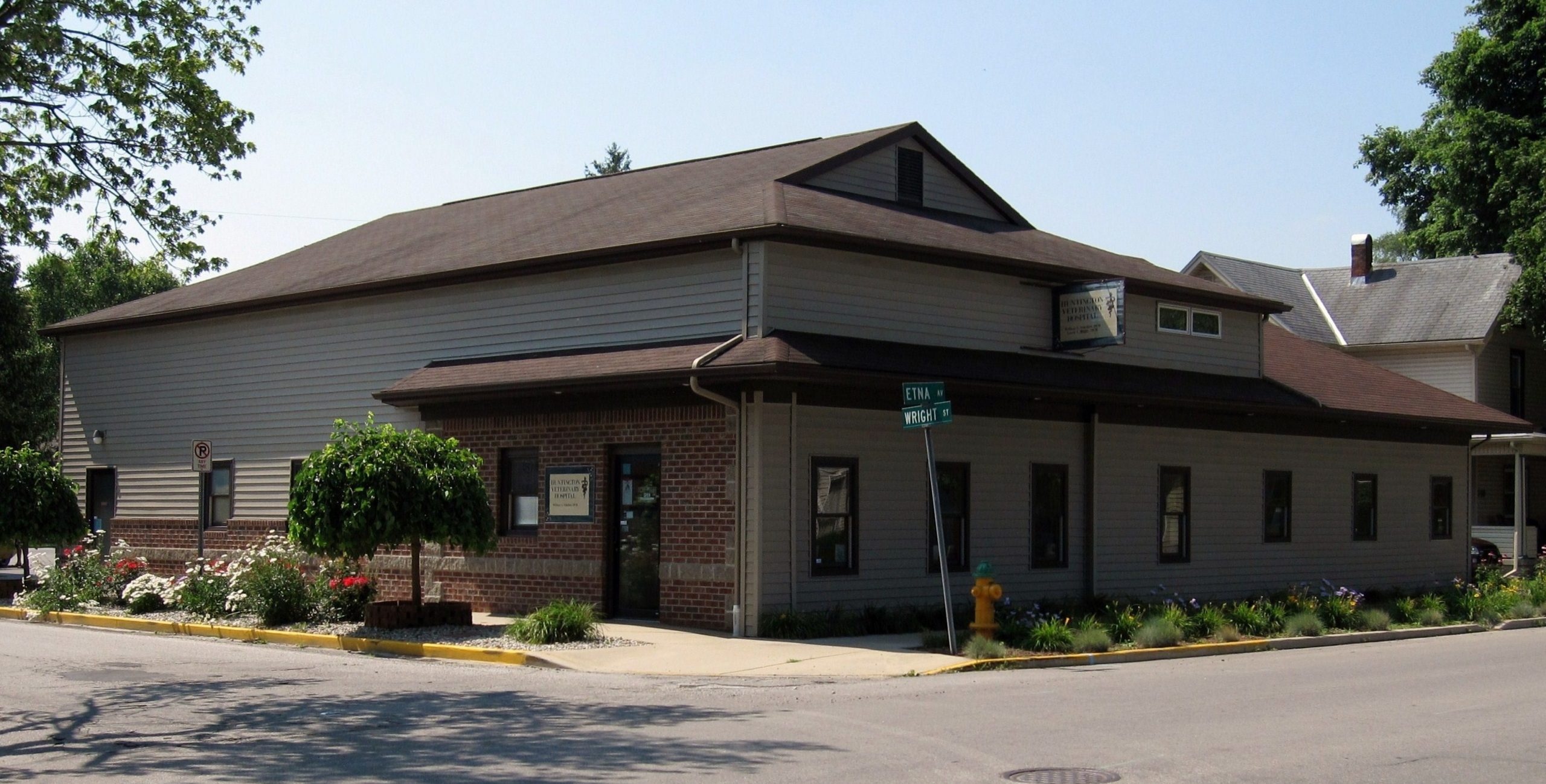 Frequently Asked Questions
Why Choose Huntington Veterinary Hospital?
Our Services
Whether it be your regular wellness exam, to complicated surgery, we have the experience and technology to ensure that your pet receives only the best possible care.
Our Team
We've been serving the Huntington community and surrounding areas from this location for over 50 years! Come join our family today!
Online Pharmacy
Tight schedule? Can't make it to our office to pick up a prescription? Order your pet medications online! Our online pharmacy is easy to navigate and all items are sent directly to you!
The staff are warm and friendly. They truly want to help you with your pet. They have the knowledge and skills to get the job done. If your pet is as important to you as mine is to me then come here they are a great group, that truly cares about your pet. I love these guys they don't give u the feeling that your just another number. they listen and ask questions and explain things in detail about your sick pet. My dog butch is still here with me, and there fighting to give him the best quality of life he can have till my little guy goes. thanks everybody at H.V.H.
Jereme Wall
Google